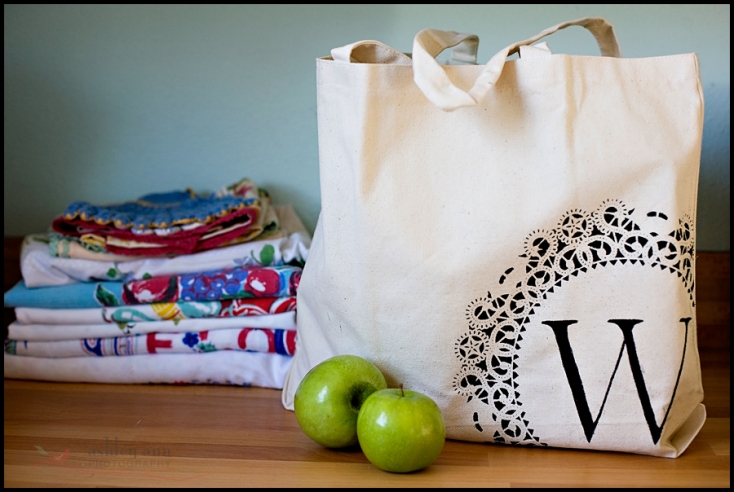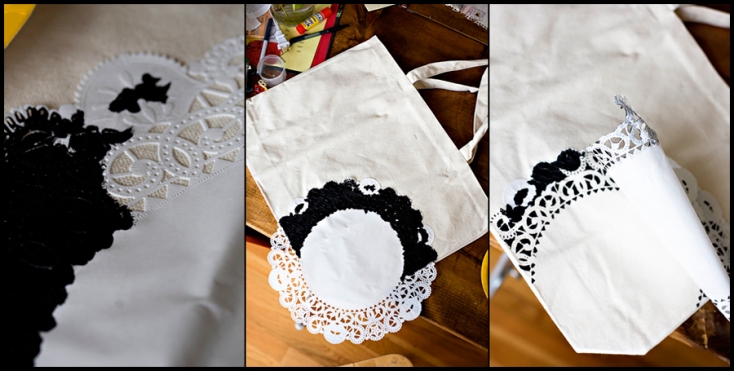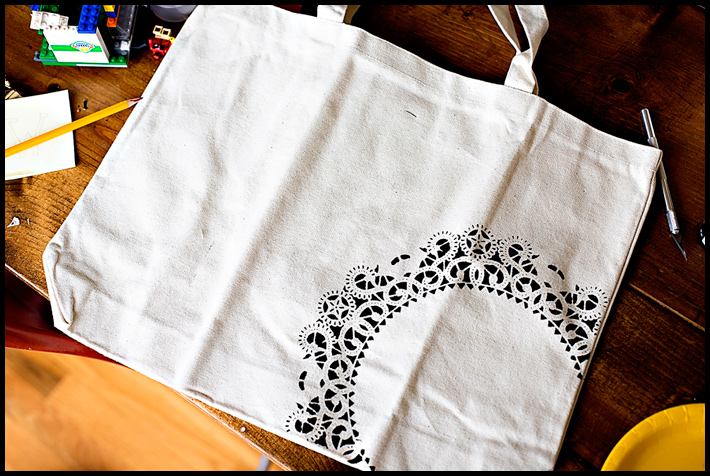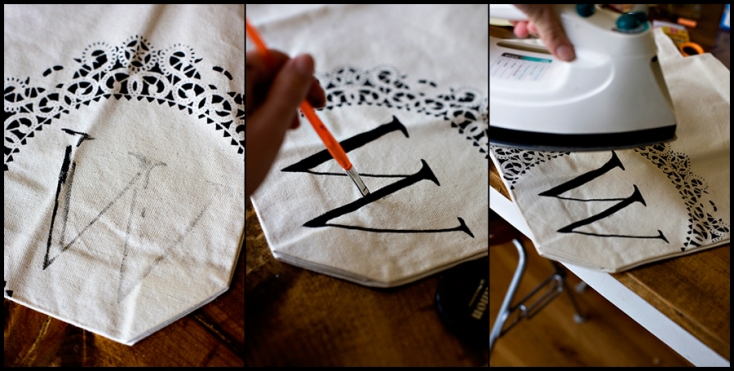 We came across this fun little tutorial on customising a canvas bag on
Ashley Ann Photography Blog
. Personalise each bag with a different letter and fill it with goodies as the perfect gift for friends and family.

Supplies
Canvas bag
Fabric paint
Paper doily
Adhesive Spray

Mehtod
1. Spray doily with paper spray adhesive and press down on the bag (not shown). (Using Krylon Paper Finishes adhesive allows the doily to stick in place while you paint, but it easily pulls off without leaving a sticky mess behind after you paint.)
2. Gently paint over the holes – I recommend paint meant for fabric, not crafts. I first used craft paint…fabric paint will be more durable.
3. Peel back doily before paint dries. The doily might tear, just peel off the pieces.
4. Trace the letter you have selected letter and fill it in with paint.

Here's some ideas for using it as a Christmas gift:
For a cook: fill it with cooking supplies
For a gardner: fill it with gardening supplies
For a teacher: find out an activity they enjoy and do something related to that